Are you a Team player who enjoys a fast-paced work environment? We are a growing company with 8 locations and looking for candidates like you.
Come Join our Team!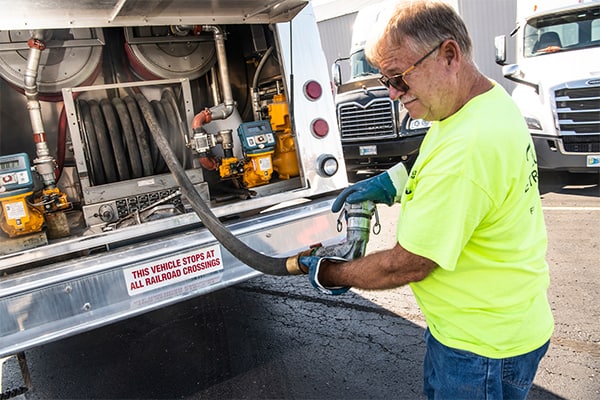 Heritage Petroleum offers a variety of benefits and a multitude of areas for your career to grow. Come Join our fast pace, upbeat work environment.
Heritage employees work together everyday to better serve our valued customers. Our goal is to provide outstanding customer service and products. We want employees to grow personally and professionally.
What We

Offer
The fastest way to view our open job positions:
Careers Search
Benefits:
| | | |
| --- | --- | --- |
| Retirement fund matching | Benefits: (Health, dental, and vision) | Competitive Wages |
| Wellness programs | Bonus potential | Potential annual increases |
| Driver Safety bonus | Driver Sign-on bonus | Paid time off |
| Family first company | | |
Fields Of

Work
| | |
| --- | --- |
| Distribution | Responsible for handling and delivering petroleum and lubricant products to the customers of Heritage Petroleum via Tank Wagon, Transport, Box Truck and/or Pick-up Truck. Also, responsible for receiving, selecting, filling, staging, loading and delivery of petroleum and lubricant products within the company warehouse. |
| Sales | Will grow fuel and lubricant sales and gross margin to meet and or exceed quota and objective. |
| Client Support | Interact with customers on a proactive, scheduled basis and provide and process information in response to inquiries, concerns, and requests about products and services. |
| Human Resources | Directly responsible for the overall administration, coordination, and evaluation of all employee relation needs. |
| Mechanics | Maintain the company's fleet by completing inspections, preventative maintenance requirements, effectively diagnose and repair, correcting vehicle deficiencies, and making adjustments and alignments. |
| Field Mechanics | Responsible for general maintenance of facilities and up keeping of properties. |
| Data Analytics | Responsible of the creation and development of reports with difference departments of the company, will assist in generating month end reporting packages post close, and will partner across sites and departments to help drive decision making by providing reports with analytics. |
| Information Systems | Provides software and network technical support, training and troubleshooting in a networked client server environment. |
| Accounting | Completes payments and controls expenses by receiving, processing, verifying, and reconciling invoices. |
| Dispatch | Responsible for obtaining detailed dispatch specifications for customers, creating and maintaining 3rd party carrier relationships, scheduling transport fuel deliveries, monitoring customer inventories, and sourcing the best price available supply. |