Retail Site Fueling with Heritage Petroleum
Fill your vehicles or equipment quickly and efficiently with the Pacific Pride Cardlock System at Heritage Petroleum Pacific Pride Commercial Fueling sites. Conveniently located in Southern Indiana, our sites allow you to track every gallon you fill. You'll always find substantial space that provides maximum maneuverability for your large equipment. Each site is also equipped with fill-at-the-pump Diesel Exhaust Fluid.
Open 24 Hours A Day, 7 Days A Week, 365 Days A Year!
Give us a call and get started today!
Heritage Petroleum

Pacific Pride Locations
Main Office / Pacific Pride
516 N. 7th Ave.
Evansville, IN 47710
Morgan Ave. Pacific Pride
1250 East Morgan Ave.
Evansville, IN 47711
Old Boonville Hwy.
Pacific Pride
6205 Old Boonville Hwy
Evansville, IN 47715
Mount Vernon Bulk Plant / Pacific Pride
724 West 4th Street
Mount Vernon, IN 47620
*Also able to use anywhere Fuelman is accepted
Find a location near you
Fleet

Cards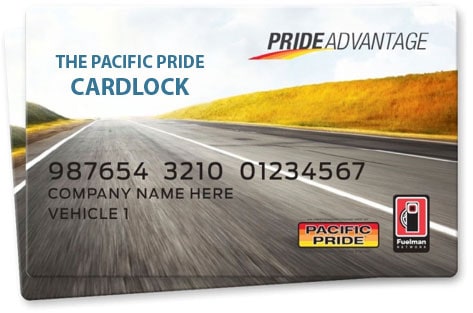 More Control
The Pacific Pride Cardlock System gives you the ability to monitor and control fuel, scheduled maintenance, services performed and vehicle usage. These powerful features allow you to keep operating your fleet at peak efficiency.
Maintenance Tracking
Capture your vehicles' odometer readings at each fuel stop in order to keep track of scheduled maintenance and services.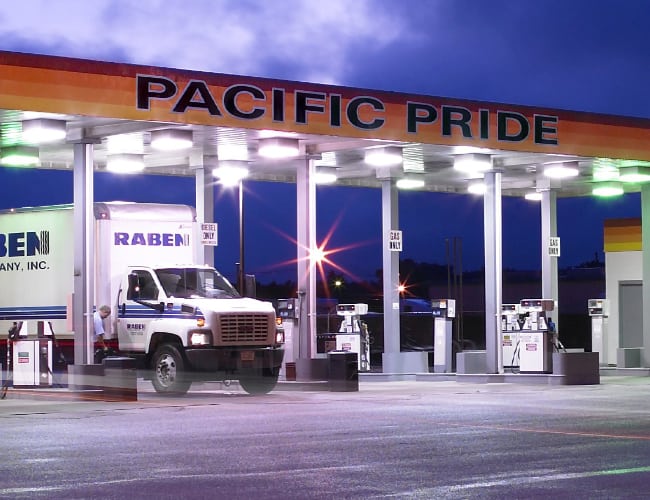 Deal directly with a Pacific Pride representative within Heritage Petroleum, LLC. They'll be happy to help you establish your account, set controls, issue cards and receive ongoing service.
You Set The Controls
You're in complete control. You can limit the time of day, day of week and transactions per day for your entire fleet or for individual drivers.
Export and Share
Sharing information is simple. Along with E-receipts, fuel consumption and odometer readings can be emailed to your maintenance supervisor, accounting department, division managers, etc.
Convenience and Efficiency at its Best
If a local Pacific Pride facility is not available, you can choose from over 230,000 fuel locations that accept the Heritage fuel card, including retail brands, truck stops, and independents. Heritage Petroleum will still provide all data related to your fleet's on-site and retail fueling transactions.
Need Lubricants?