Heritage Petroleum has a long history of quality and customer service in the petroleum industry. The firm began more than 50 years ago as two companies, Gabe's Oil and Wannamuehler Oil, which was combined in 2002 to become the largest independent petroleum distributor in Southern Indiana. For more than five decades, customers have benefitted from the quality and fair prices, integrity, and customer service. Those are still the principles that guide Heritage Petroleum, now a national company, today.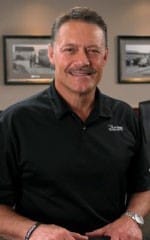 Honoring Our Founder
Heritage Petroleum Patriarch Thomas Keith Gabe had more than 40 years' experience in petroleum distribution and environmental services. Tom Gabe founded Heritage Petroleum in 2002. He was previously the owner of Gabe's Oil, Inc., which he began in 1977. In 1989 Gabe also formed Subsurface Technology (Sub-Tech), an environmental services and emergency spill response company servicing 33 states across the country; it was acquired by Koester Companies, Inc. in 1994. He served as Executive Vice President for Koester Companies from 1995 to 2000. Gabe had earned a master's degree in business education and a bachelor's degree in physical education from Indiana University.
After a battle with acute myeloid leukemia, Tom passed away on August 16th, 2020. He was born February 20, 1950.
Mission Statement
Establish professional, long term relationships through partnering with our customers to provide them with best in class integrated fuel management, petroleum products and services.
Values
Commit to honesty, fairness, integrity, and ethics in all aspects of our business.
Treat customers and employees the way you want to be treated.
Commit to an environment that promotes respect and concern for the safety and health of all people.
Commit to teamwork
Make work enjoyable and rewarding.
Be accountable for our performance.
Vision
Continually expanding our capabilities to provide fuel management programs to our customers.
Expand our products and services across the United States.
All employees work together practicing our values to consistently achieve our goals, making Heritage Petroleum an enjoyable place to work.
Ultimately
We believe that all we have, whether great or small, is a gift from God and we must daily give our maker thanks by submitting to His will and being ever mindful of the greatest gift, His Son Jesus Christ.